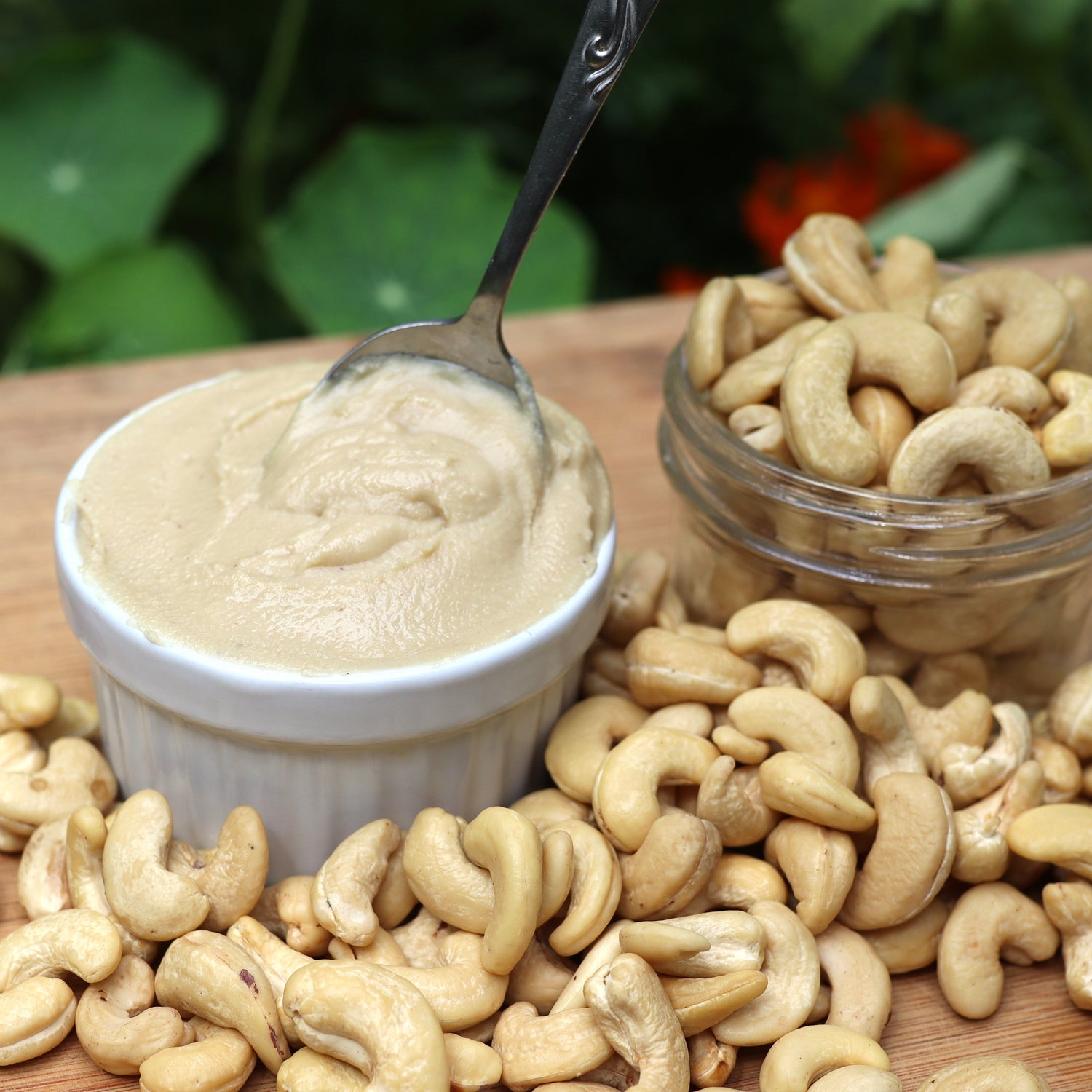 Natural Cashew Butter
To make raw cashew butter, we lightly roast the cashews. This removes excess moisture but does not change the color or taste. Roasted cashew butter has a darker color and a rich roasted flavor. Small amounts of high-oleic expeller-pressed safflower oil are added to our Cashew Butters during milling to provide a spreadable consistency. No preservatives, sugar or salt are added.
Our Cashew Butter is produced on equipment dedicated to tree nuts (almonds & cashews) and sesame in a facility that also processes peanuts.
Wholesale