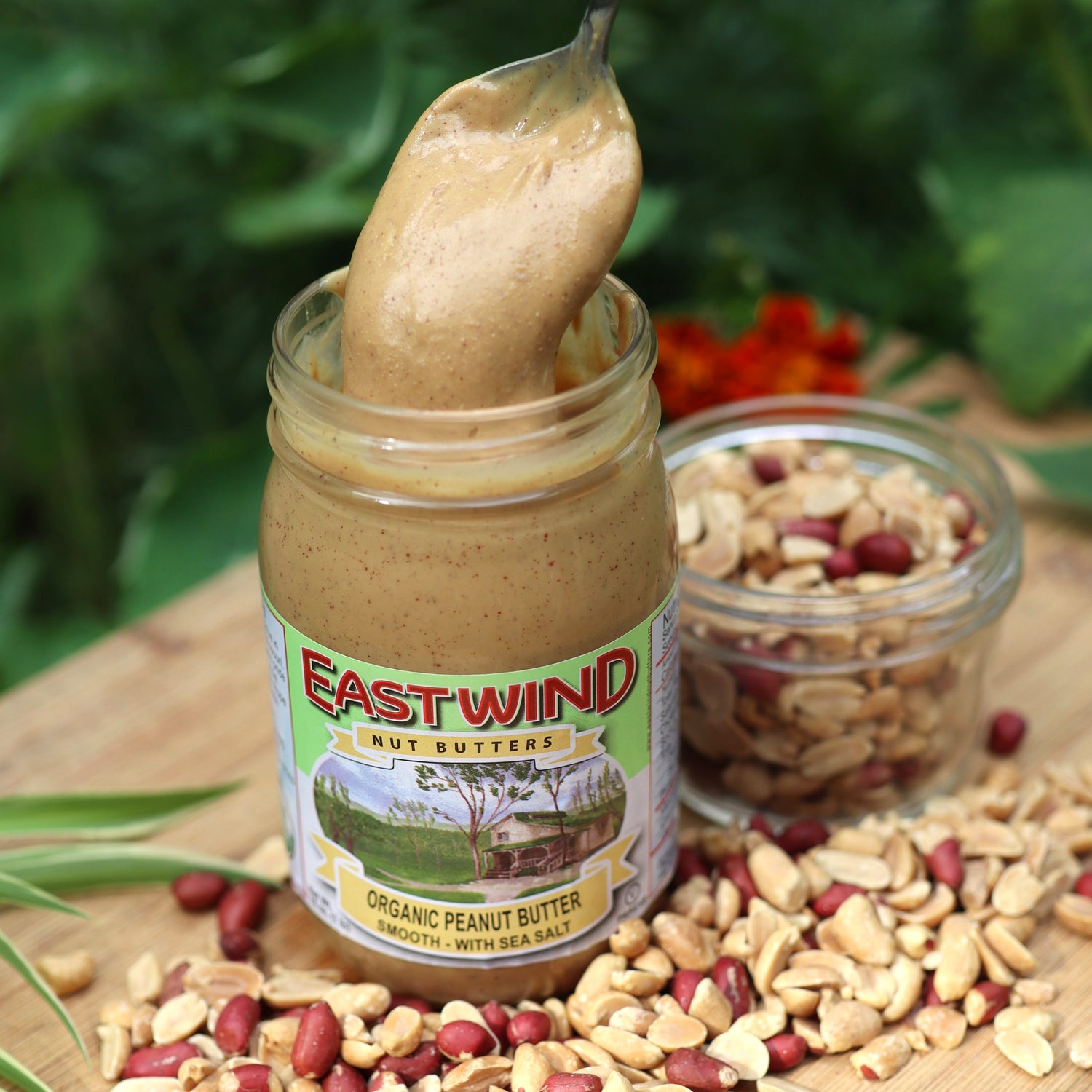 Wholesale
This peanut butter is made using only certified organic Valencia peanuts.
These peanuts are dry-roasted, then cooled and mechanically blanched to remove the skins. Then they are milled into smooth or crunchy peanut butter. No stabilizers, preservatives, artificial flavors, or colors. It's just peanuts— and sea salt, if you fancy it.
Our Organic Valencia Peanut Butter is produced on equipment dedicated to peanuts within a facility that also manufactures nut and seed butters (Almonds, Cashews & Sesame).